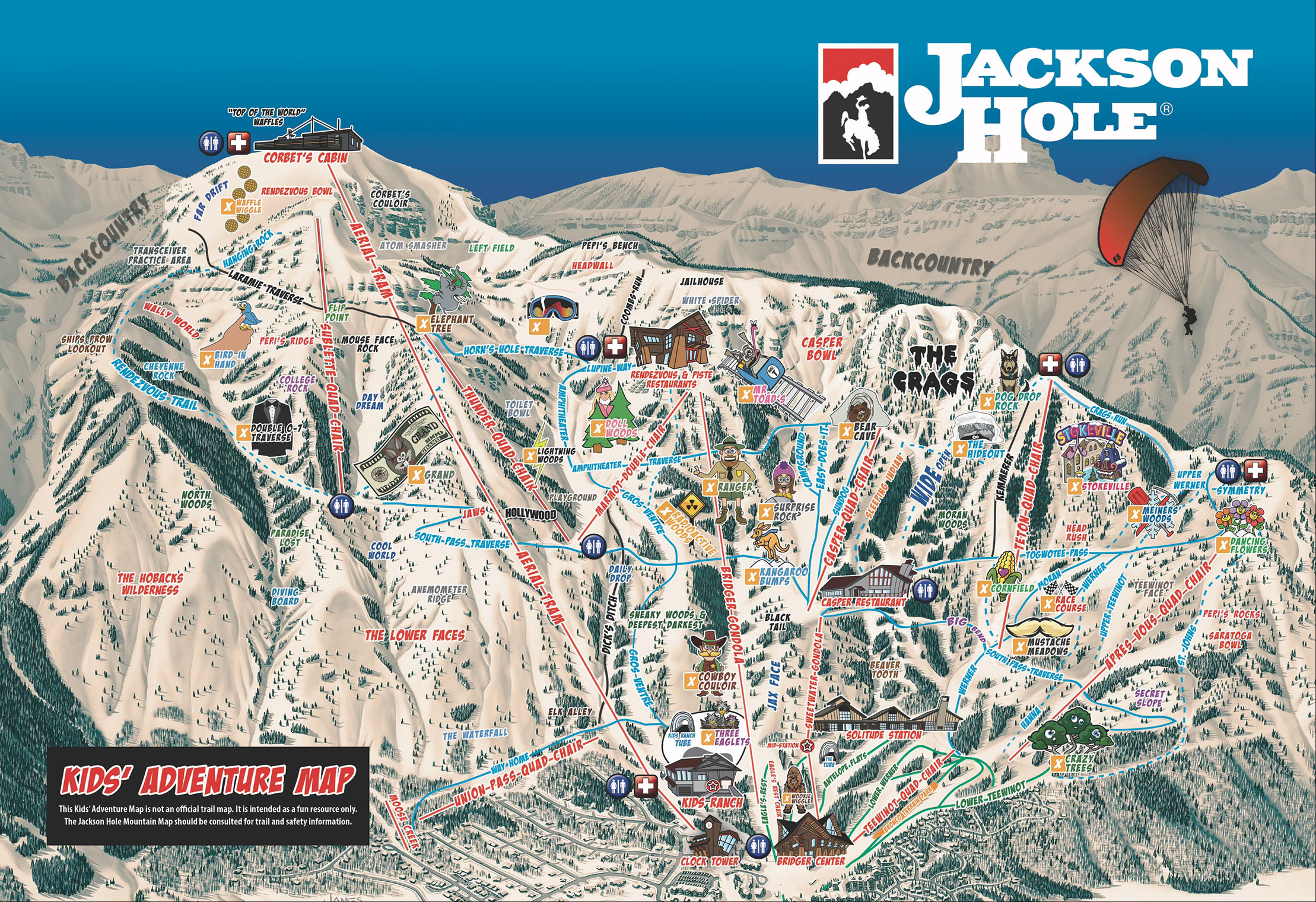 Kids love Jackson Hole, but it's not because of the sugar-coated tram waffles or bottomless hot chocolate. The secret to Jackson's allure lies in Mountain Sports Schools' unique kid's programming.
With a specialized kid's map, passport, and trails there is more than enough on the mountain to keep kids engaged and enthusiastic about learning for years.
The Kids Adventure Map ignites a spirit of discovery, with 35 distinctive kids adventure trails (with more added each year) designed to motivate young skiers and riders to take on the next challenge.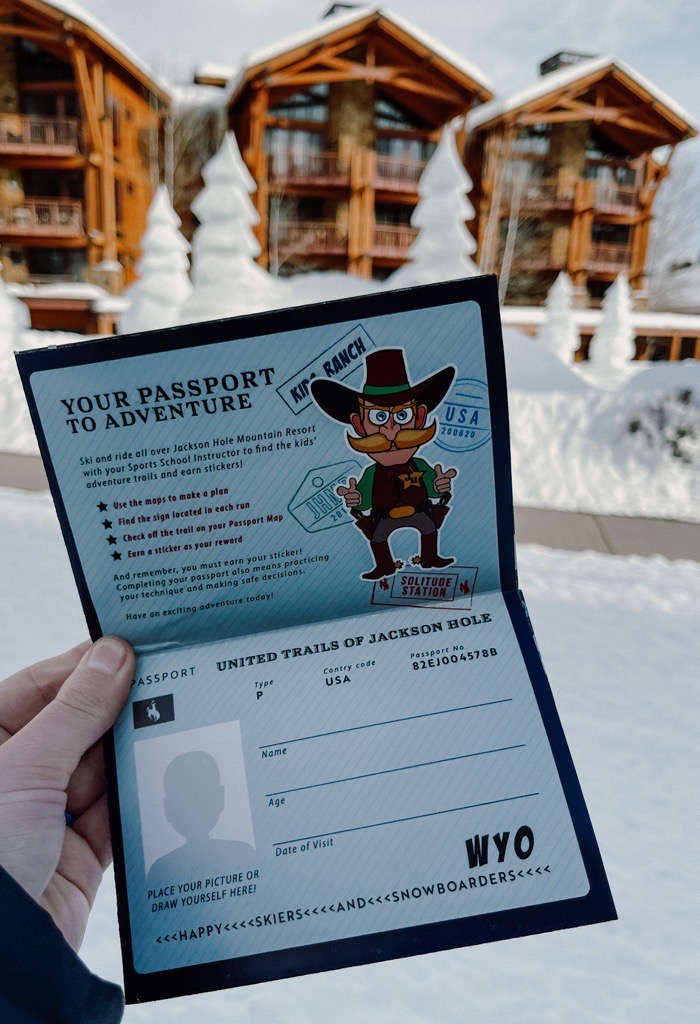 The passport is a rendition of the kid's map available exclusively to Mountain Sports School participants, further personalizing the experience by allowing kids to take ownership of their accomplishments. Each new run skied earns a corresponding sticker which they can place in their passport or on their helmet.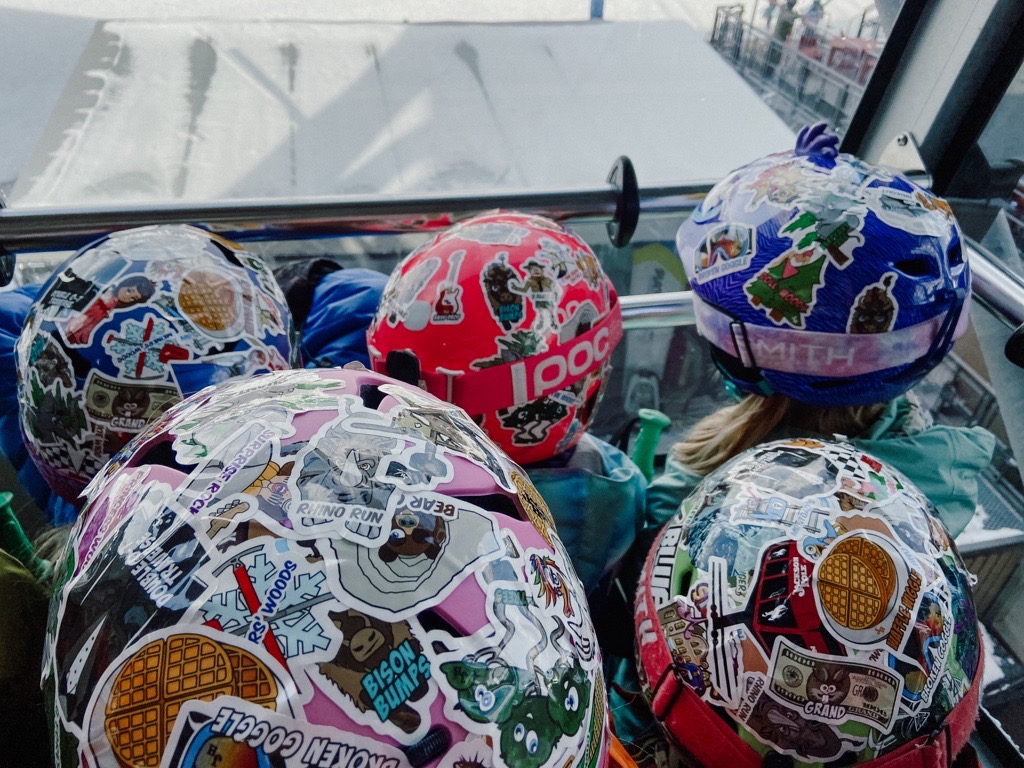 You need not venture beyond the base area before you spot kids proudly sporting their sticker-covered helmets as symbols of their conquered feats.
These slopeside adventure trails are expertly designed to help learners unconsciously work on foundational skills.
Lower mountain favorite, and ski school rite of passage, Flying Squirrel Chutes, features curved snow banked turns, ups, downs, and quick decision-making, giving students practice mastering their ability to control speed on varied terrain.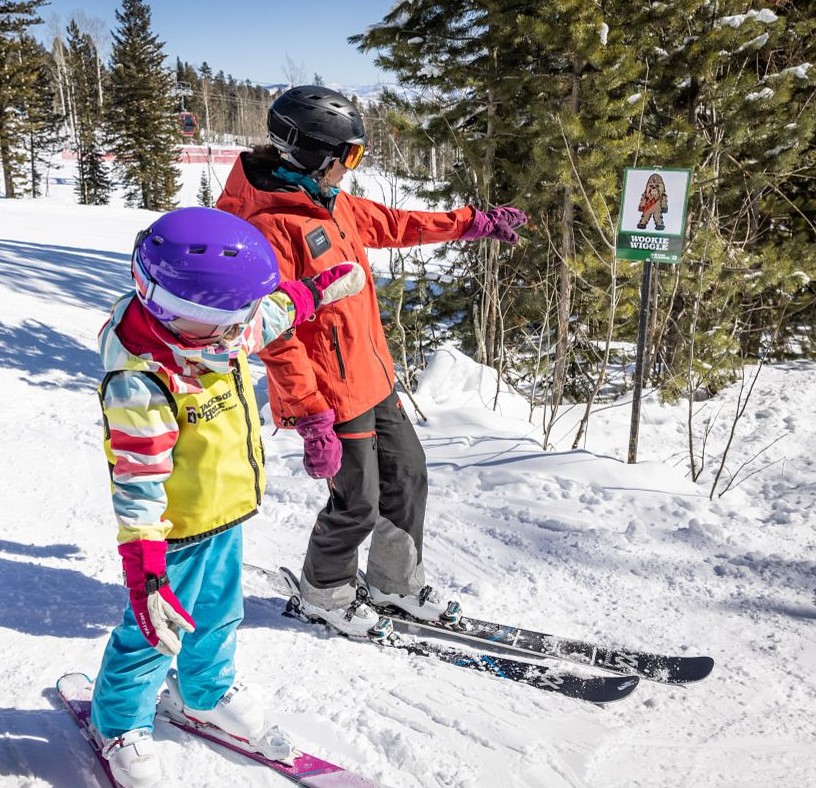 Wookie Wiggle sends skiers down a swerving path emulating movements used to ski moguls and bumps.
Bison Bump challenges kids to build up enough speed to handle riding up a steep incline then maintain their speed and stay in control as they transition back downhill.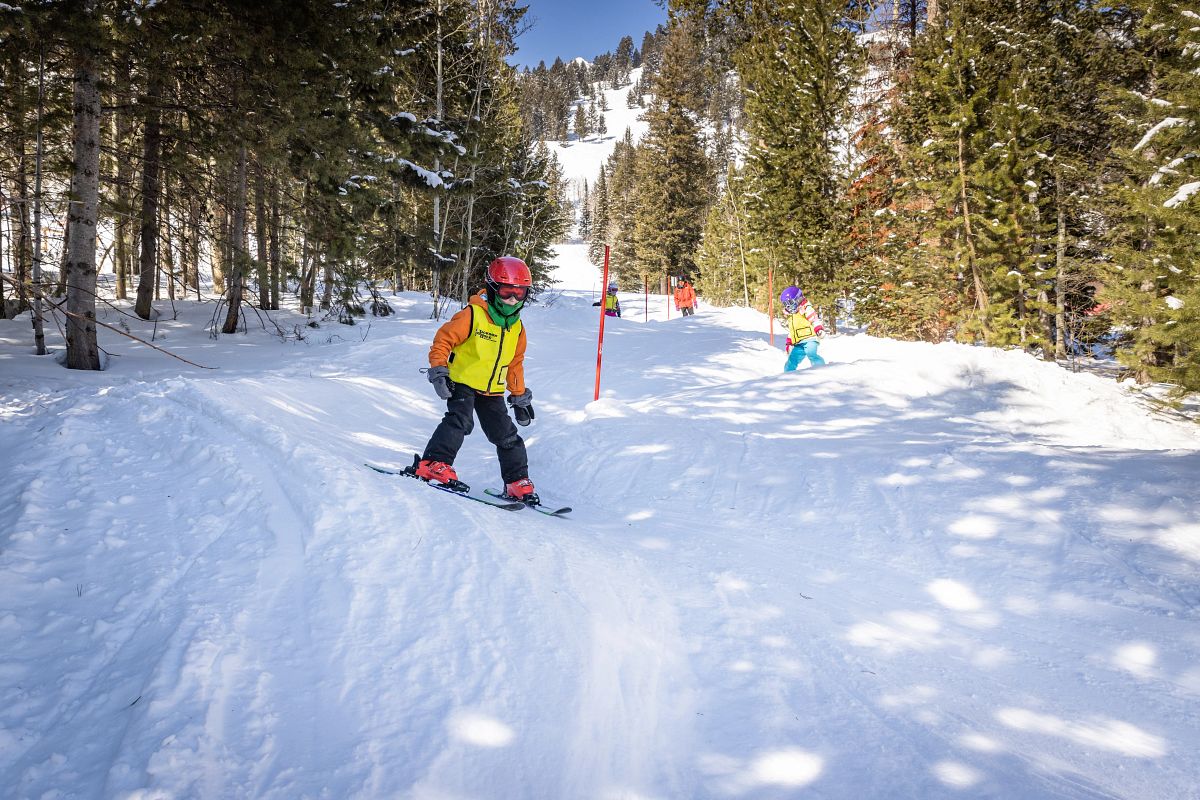 Kids trails run throughout the entirety of the mountain ranging from the magic carpet's Three Eaglets encouraging basic turning to thunder chair's Lightning Woods serving as an expedition through steep moguls and trees.
These examples are just a few of the 35 thoughtfully crafted trails that await kids at Jackson Hole Mountain Resort.
Young adventurers are inspired to keep exploring as they discover secret hideouts throughout the mountain including Lil' Stash Park's Yeti house, Campground's tree-pee, or Slalom's slopeside swing.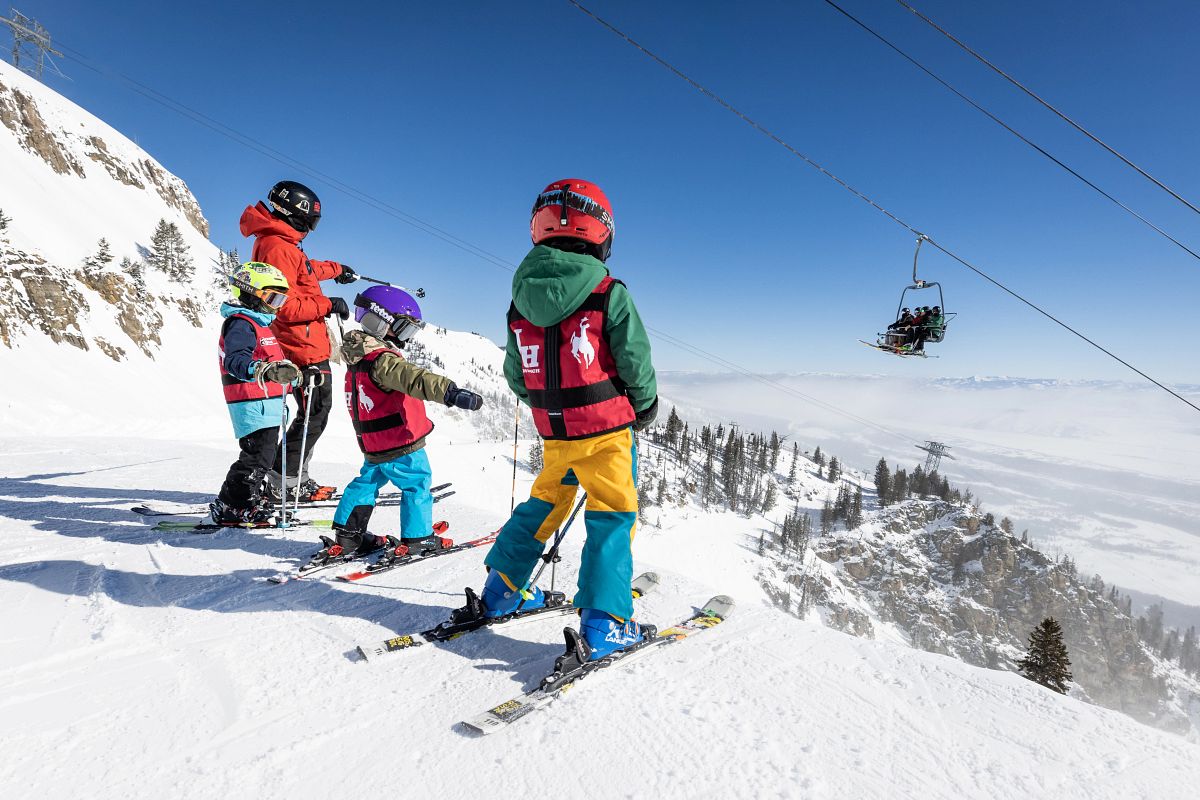 If you get to talking with a Mountain Sports School instructor, it's not uncommon to catch them quoting their motto "learning happens on the way to fun." In addition to helping little shredders grow in their skills, and have the best day ever, instructors are eager to instill the value in kids of keeping themselves and others safe on the slopes. These learnings and accomplishments never go unnoticed. Avalanche dog trading cards are used to reward kids as they learn important safety skills like the skier's responsibility code or self-arresting on steep pitches.
While the passport and stickers are for the kids, the report cards are for the parents. Upon arrival to Mountain Sports School, each student is given a report card with levels and corresponding skills to be working on. Instructors fill out report cards throughout the day serving as a prime means of communication with parents answering the crucial question "what did you do at ski school today?" Kids also love report cards, which give them a clear outline of what skills they need to master to move up to the next level.  Many kids keep their same report cards season after season as an encouragement of how much they've advanced and motivation for working on new challenges.
It comes as no surprise that Jackson Hole's Mountain Sports School is chalked up to be one of the best in the world, empowering a new generation of skiers with a love for the sport, the confidence to take on challenges, and a respect for the mountain and others.
From The Blog
100K Vertical Feet in a Day
Can you imagine skiing/riding 100,000 vertical feet in a day? Ester Francus, a snowboard instructor here at JHMR, had the day off and set out with the goal of topping the leaderboard. In the process, she took 52 lifts and ended the day with an astounding 100,641 vertical feet — nearly twice as many as the next closest person of the day and more than anyone else in a single day this season. 
Read More